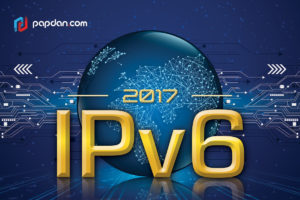 If you are a web developer, you might have  an experience with IPv6. You might find it either enticing or loathing at the same time. However, many developers discover that 2016 is a great year for IPv6, so it is no longer ramp-up, as using IPv6 advocates have often been frustrating by the pace of adoption. The good news for us was that 2016 was a really great year for IPv6. To discover how many changes that you can find in this new IPv6, you can take a look on the information below:
In a similar format to our IPv6 predictions for 2016, we are simply stating what we think will happen.
The majority of container solutions (Docker, Kubernetes, Mesos) will have IPv6 support by the end of 2017
IPv6 growth worldwide will, again, outpace the US
Major private cloud solutions (OpenStack, AzureStack, VMware) will have production ready IPv6 support
Security will finally start figuring out IPv6
Early IPv6-only data center solutions will start happening
It is predicted in 2017; there will be more developers adopting IPv6 at a faster rate as containers and those that have solutions around containers will continue seeing the massive growth. Containers will become the next generation of operator platforms replacing VMware vCenter or OpenStack Horizon. Many developers believe that this is the solution to run and operate with IPv4 and/or IPv6. It is because more than 33% of native IPv6 services (mainly due to mobile operators) and the rate will grow steadily over 2017. However, since there are still so many countries outside the US which have not had high adoption rates, they have a much higher initial deployment growth curve to leverage. A massive deployment of IPv6 will appear almost overnight, when a single service provider enabling IPv6 for a country. Moreover, other countries, such as China or Russia are also poised to do just that in 2017.
As more and more customers determine that an all-in public cloud strategy does not address all their business requirements or concerns,  you will see an uptick in hybrid-cloud solutions that will require deployment of private clouds. To allow low friction utilization of both public and private clouds, these private clouds will have to be as tightly integrated with their public cloud counterparts. Some of us may have noticed that both AWS and Azure have native IPv6 capabilities and hopefully, Google will be the same.
Furthermore, you will not only see IPv6 specific capabilities within security product portfolio, but also event correlation and matching for dual-stack hosts. Therefore, it is important to understand the relationship between IPv4 and IPv6 and what kinds of features or events are happening. In the end, developers will no longer opt to turn off IPv6 as the standard request from IT security and gain skill and insight into what IPv6 is doing. As a result, stakeholders will become more common with what IPv6 is doing. In fact, the craziest prediction is that many big companies will take a serious look into the option of doing an IPv6-only solution to meet their primary customer needs. To keep providing resources for an IPV4-only host, developers may adopt protocol conversion or proxy functions for IPv4 with IPv6. In addition, compared with a dual-stack, it will be far more cost-effective to deploy and operate a new data center with IPv6
In conclusion, IPv6 will surely become an important part of data center story in 2017. Others, like cloud, containers and global adoption will end up as the big IPv6 stories.