Having a business is a commitment made long before we created our own brand. Why? That's because before creating the brand itself, we must plan everything from the start; what steps do we need to take? What are the important elements that can help in running a business? How do we keep the business running smoothly? Yes, keeping a business is like guarding kids so that they won't disappear on us. For that reason, many business owners take those important elements in developing a business very seriously. One of them is having a website. Nowadays, the majority of businesses use websites to increase their credibility and work performance. Are you a business owner? Or are you someone who works for a business? Keep reading if you need to know more about this in this article!
The use of a website is not a common thing anymore when it comes to business, because a website is important in many ways, as using it can help with so many things as well. First, with a website, people can see how reliable your business is, and with a website, it can also help with SEO process which can let you be more visible on the internet so that your target audience can find you. That being said, having a website alone doesn't mean the task is miraculously done. There are also essential elements that can create functional and good quality website that can boost its performance. One of them that will be discussed today in this article is web design. Web design will basically determine how your website looks like and how it can impact your sales. With trends increasing, one more trend can save the day; hero banner.
What is hero banner and why does it become the "it"?
When you visit a website and you see a large centred image right below the navigation bar, it is most likely that the website you are visiting is using a hero banner. Hero banner is basically a large image with high quality resolution that is placed right at the centre of the webpage intended for "centre of attention" purposes. When users are visiting your website, it is common for them to get bored after some time, for that reason, the large image can somehow generate at least the feelings of wanting to stay longer browsing your website. Here are the reasons why hero banners can become the hero of your website.
Hero banners can give a sense of validity and reliability
Using a hero banner that includes real people photos or visual content with high quality can give a sense of legitimacy and reliability. However, don't use stock photos that will likely give you completely opposite results. Something like this can become a good example for that.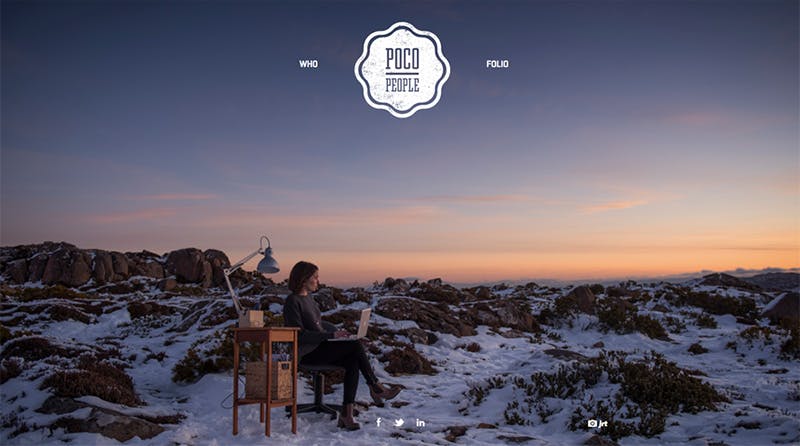 Or you can also go with this.
Hero banners can evoke emotion
If your website is about charity event, using the right image as the hero banner with the right content writing can also evoke emotions from your visitors. Below is the example of the positive impact of a donation expressed in one single high quality image.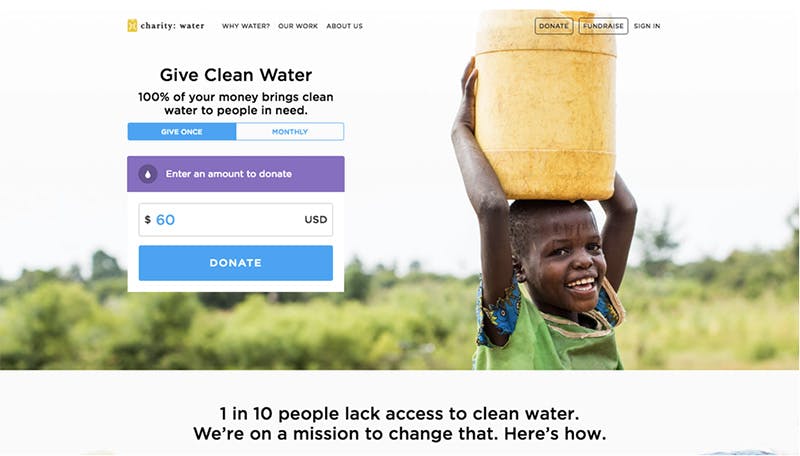 Hero banners can build trust
You can boost your business credibility by building trust with a message included in a large image of a hero banner. That message would be nothing if not followed by a hero banner that will boost the value of the message. See the examples below.
Hero banners are great for increasing conversion
Simply put, hero banners are more engaging than its predecessors. It is because most people are highly visual. That's why having high quality imagery at the top of your page can help create a positive first impression. If you do it well by directing visitors with the right message, you can:
Help a visitor intuitively find the desired content on a website
Give a visitor more control over what is being viewed
Provide complete content so that visitors can find it easily
The bottom line, hero banners are highly captivating.
Being the first thing to be seen by visitors when they are accessing your website, hero banner has chances of enhancing everything on the website just by one look at it, making it almost impossible for visitors to leave your page right away. If you are a business owner thinking about making a website for your business, it is highly recommended for you to include hero banner for your website design. Not only will it entertain people who visit your website, but it also gives you the positive impact on your business, as it can increase your popularity as well as build trust between your business and your potential customers. If you need more information about web design, feel free to contact us and our team will be ready to help you.